Planning Courses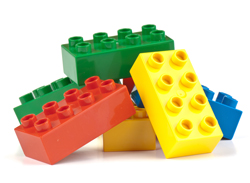 Ann Skippers Planning offers a range of in-house training and development courses for planning professionals, elected members and community and neighbourhood groups. Courses can be tailored to your needs using case studies and examples from your local area. Most courses can be offered over two or three hours, a half day or full day and are easily combined with other courses. Training is delivered flexibly at a time, including evenings and weekends, and at a venue that's convenient to you.
Ann holds a post graduate qualification in teaching and learning and is a Fellow of the Higher Education Academy. She has worked as a lecturer for the Open University and Anglia Ruskin University and regularly lectures at various universities to planning, housing and surveying students.
Bespoke Ann Skippers Planning offers tailor made training and development on a wide range of planning issues and skills. In addition we offer training in conjunction with fellow practitioners, planning solicitors and barristers, landscape architects and arboriculturists. Please contact us to discuss your requirements in more detail.
Mix and match for local authorities and other organisations Why not combine training for officers and councillors or trustees? A special day long course is offered on planning and localism which trains officers for half a day usually in the morning or afternoon and then trains councillors or your trustees in the afternoon or evening bringing everyone together over a light lunch or supper. This means that each group's specific needs will be met, but that each group develops a strong understanding of the others' roles together with an opportunity for interaction. A great idea which also builds trust and rapport.
Localism and planning What are the implications of the Localism Bill and other emerging ideas from the Government? This course provides an opportunity to learn about the emerging agenda and how to engage with it whether you are a planning or other built environment professional, or represent your community, and is not to be missed.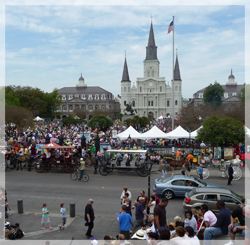 Engaging your neighbourhood Designed for professional planners with some knowledge and experience of community engagement, this course which be run in a half day or day long version has a particular focus on the emerging localism agenda with its emphasis on neighbourhood planning.
Introduction to planning This course is ideal for councillors new to planning or for those wishing to refresh their knowledge and keep up to date. The course includes an overview of the decision making process, basic planning law, enforcement and appeals as well as the emerging localism agenda. Plenty of opportunity to ask questions and discuss issues with a professional planner. There is also an opportunity to include topics of particular relevance or concern in your local area.
So now you can plan Suitable for elected members and councillors with experience of planning matters wishing to broaden their knowledge and expertise.
Basic planning law and legal update A round up of key planning legislation and important case law that will be both a refresher and update for more experienced professionals and of interest to councillors, community groups and trustees involved with the planning system.
Appeals A course full of practical advice on how to prepare appeal statements and evidence for written representations and get ready for informal hearings and public inquiries.
Householder Appeal Service appeals Specifically aimed at local authority planners. How to deal with householder cases and write committee and delegated reports which will stand up to scrutiny if the case goes to appeal.
The ins and outs of enforcement A shorter course covering the nuts and bolts of enforcement for professional staff or councillors.
Skills Courses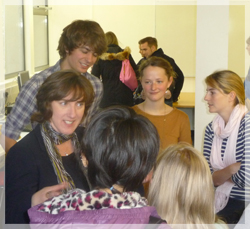 With a strong background in teaching and learning and as a former Open University tutor, Ann regularly developed and ran courses on report writing and exam techniques and offered students one to one tuition to help with study skills. As well as being useful for those studying now or going back to study after a period of time, these are skills which are essential for professionals in their day jobs and will make you stand out from the crowd.
Report writing Of interest to anyone who writes reports for the day job. Using a mixture of examples and practical exercises in a supportive environment this course aims to boost confidence and improve report writing.
Exam revision technique and preparing for the big day A course full of advice and tips for people facing exams including how to plan and manage revision and how to avoid pitfalls on the day of the exam itself. Particularly useful for those who have not taken exams before or for some time and as a confidence booster for those who are more experienced.
Study skills one to one support Please contact us if you would like more information.